Here you can find the "Sound Of The Week" history. Check it out and if you like it use the search option to get the original C64 file!
Piano Fun - Cobra

This is real nostalgia. This simple song is composed by Cobra/NDC and we listened to it very often on the C64 meeting in Groningen. This tune will stay in your head for a long time
Previous Sounds of the Week's
red's Back - Title Song

Listen to the title song of the great game Fred's Back. Also check the search database to download and play this ruling game!

Bonzai - Lethal Display IV demo

This tune played with some firework on the background. It gives me a mixed feeling of happyness and sadness
Say it Sam

The first voice emulator on a computer i think. Check it out and see how much you can do with it. You can let Sam say anything you want with any kind of voice you want

Falcon Patrol II

Simple but i love this tune. Played this game like hell and this tune never disappeared out of my head
The C64 Banner Exchange
Picture of the week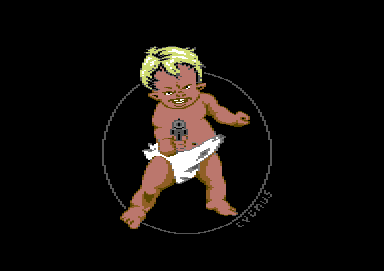 Sound of the week

"Piano Fun-Cobra"
Clicking on the Start/Stop button will open a new Window.